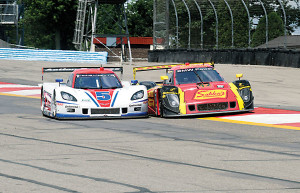 Christian Fittipaldi held off a last-lap charge from Michael Valiante to give the No. 5 Action Express Racing Corvette DP its second consecutive GRAND-AM Rolex Series victory Sunday in the Sahlen's Six Hours of The Glen at Watkins Glen International.
It was also the second consecutive win for Action Express Racing and Fittipaldi's co-driver Joao Barbosa in the six-hour race, as Barbosa teamed with Darren Law for the victory one year ago. Fittipaldi was treated and released from the infield care center for dehydration following the event.
"Last year was quite close (in the closing laps) too, but I was in the car," Barbosa said. "It's hard to be on the outside watching. The initial strategy was for me to get in the end, but that's not how it worked out. That's what we had to do to not lose any track position."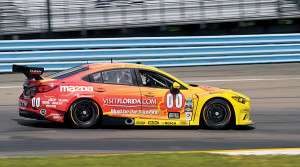 The No. 99 GAINSCO Auto Insurance Corvette DP duo of Alex Gurney and Jon Fogarty entered the race second in points, but now sit five points back (194-189) in fourth after suffering a right-front suspension failure on lap 38. Fittipaldi is now third in points, four points out (194-190) after his win.
Action Express heads to the NAEC finale at Indianapolis Motor Speedway with a four-point lead (32-28) over Chip Ganassi Racing in the NAEC team standings. Stevenson Motorsports leads by two points (28-26) over AIM Autosport Team FXDD in GT, and BGB Motorsports holds a one-point advantage (29-28) over SpeedSource in GX.
It will be winner-take-all in the NAEC at the Brickyard Grand Prix with 20 points being awarded to the winner at the finish. Second place will receive 16 points, with third place receiving 12 points and fourth receiving eight.
The Brickyard Grand Prix is on Friday, July 26 (SPEED, 7:30 p.m. EDT).