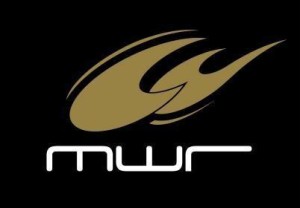 The bluster about alleged 'point shaving' by Michael Walrtip Racing is going to be a hot topic this week as NASCAR reviews the team's actions in the closing laps of Saturday's Sprint Cup race at Richmond International Raceway.
Allegedly, MWR drivers Clint Bowyer and Brian Vickers intentionally caused cautions and surrendered positions so their teammate – Martin Truex, Jr. – would qualify for NASCAR's 2013 Chase 'playoff' series.
The moves worked, Truex got in. Others did not.
A post-race review of MWR team radio transmissions seems to support the allegations. It's pretty clear – MWR did manipulate the results.
What they didn't do is break the rules. And they're not the first ones to do it.
This kind of point manipulating has been going on in NASCAR for a long time. It started way before 'team racing' when drivers friendly to each other would give up a position late in the race. If you were a backyard – or NASCAR 'independent 'team back then – moving over to give a 'factory team' a spot could mean an extra set of tires or maybe a used engine down the road.
Happened all the time.
In the 1990's, I was personally with a team that finished second in a NASCAR championship thanks to another Chevy team all but stopping on the back straight on the final lap to give us a position. Those three points gave us second – by one point – in the title chase over the Ford team in third.
Today in a multi-car team driven sport means teams manage points all the time. Think about it – how many times have you seen someone pull over and allow their teammate to collect bonus points for leading a lap?
Happens all the time. For decades.
I could give you more examples, but you get the picture. The manipulation of points happens all the time in NASCAR. The fact is no one inside the garage area – including NASCAR – was surprised that MWR was playing the numbers game Saturday night. The truth is every team with a chance to make the Chase was running the same numbers for their chances.
The difference was MWR was bold enough to play theirs.
That won't earn them any points in the garage. MWR didn't break any rules – unless NASCAR wants to hit them with their all-inclusive escape clause of 'actions detrimental to stock car racing.' It's more like MWR broke the 'code' – an understanding of the spirit of competition rules among those in the garage area.
Fair enough.
Those in the garage will work that out internally over the next 10 races. There will definitely be some paybacks. That's always been a part of the sport too.
Meanwhile, NASCAR says it's going to review the MWR situation. Of course they are. They've got a big public relations problem on their hands because the fans have heard the same MWR team audio. Until Saturday, most fan didn't know or ignored that these kinds of shenanigans – and those described above – existed.
Call it innocence – or naiveté – but fans tend to paint their favorite sport or team with bright colors, not black and blue.
NASCAR will do it's best to again restore order and fan confidence this week. It's hard to know what the determination or penalties – if any – for MWR will be. Money? Points? Both?
Surely, NASCAR wouldn't re-rack the results somehow adding or subtracting competitors as some have suggested they do.
Would they?
NASCAR has to be hating this.
No More 'Balls And Strikes'
And just when you think it couldn't get any worse for NASCAR, they've also got yet another race management controversy over restarts on their hands.
Not just one, but two.
In both Friday's Nationwide and Saturday's Cup race, the eventual winners – Brad Keselowski and Carl Edwards respectively – jumped the final restart. Video replays confirm the infractions.
In defending their position, NASCAR made it clear why this infraction continues to be a problem as several officials spoke in terms of 'balls and strike calls' and one actually stated they told the competitors that they weren't going to 'micro-manage the start and restarts.'
Well, no wonder Keselowski and Edwards thought they could leave early. Based on that criteria, you've got a shot at not getting caught. In what should be totally black and white, you're either in the start box lines – or your not.
Simple enough.
And – for the record – to have ESPN analyst Dale Jarrett say the NASCAR control booth may not have had a good look at Friday's restart because of where it was positioned in the stadium in relation to the restart line is just totally insulting.
Worse, Jarrett made the comment twice as he tried to play apologist for NASCAR obviously missing the call.
In reality, NASCAR has every camera angle replay provided by Jarrett's ESPN cameras to review and help them make a decision.
Those replays Friday and Saturday showed someone jumped the start. As is the policy, a committee of NASCAR officials quickly consulted and determined there was no infraction.
It's been my experience that the best way to screw something up is to put it to committee. In this case, by the time 'what do you think?, what do you think?, what do you think?, what do you think?' goes around a circle of individuals, the moment is lost – the race is over – let's go down to Victory Lane to interview the winner.
Perhaps a better approach is to have a dedicated 'replay official' or a 'video umpire' if you will. Have one person watch and immediately review video of every start taken by a camera positioned on the start box line. As we saw at Richmond, that camera is already there. If someone jumps the start – Bang! – the video umpire tells race control of the infraction and race control informs everyone that the leader is black-flagged next time by.
No committee, no deliberation.
The video shows it.
Oh yeah, please let the competitors know of the new system and that you are going to enforce the rules now.
That is, right after you figure out how you are going to manage this whole MWR Chase point's mess.
About John Close
John Close covered his first race as a professional media member in 1985. Since then, Close – a former Associated Press newspaper sports editor – has written countless articles for numerous newspapers, magazines, trade publications and Internet sites.
His Close Calls column appears each week on www.CloseFinishes.com, www.MotorsportAmerica.com and www.RacingNation.com.
Close has also authored two books – Tony Stewart – From Indy Phenom To NASCAR Superstar and NASCAR Craftsman Truck Series – From Desert Dust To Superspeedways.
Close also spotted more than 150 NASCAR Cup, Nationwide and Truck events from 1995-2008. His third book – On The Spot – a volume about the history of NASCAR race spotting, will be published later this year.