The 24th Annual Peach Bowl Speedway Reunion was held Jan. 25 in Austell, GA at the American Legion Riders Post 216.
According to Atlanta Time Machine:
"Although it seems almost impossible to imagine now, from 1949 until 1972 there was an auto racing track less than 3 miles northwest of the heart of downtown Atlanta.  Located at the corner of Howell Mill Road and Brady Avenue near the current location of the Northside Tavern, the Peach Bowl was a popular fixture on the local racing scene during the years of its operation.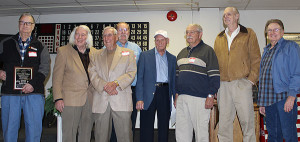 In addition to the midget car racing, the Peach Bowl also hosted races featuring stock cars, modifieds, Grand National Sporstman cars, jalopies and Nascar Convertibles according to the experts over at the Georgia Racing History website, where they've got a couple of very informative pages about this long-gone race track.  If you're interested, you should first check out their page on the general history of the track itself.  In addition to that, they've also published a separate article featuring even more details about the track's history and some of the people who remember participating in events there.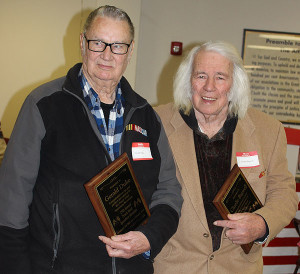 In 1972, MARTA bought the property, tore down the race track and erected a bus repair facility on the site."
Captain Herb Emory was MC of the event and special thanks was extended to Susan Milam Morgan for all her hard work organizing the annual reunion.
Motorsport America magazine was also recognized as a supporter of the reunion for that we thank the Peach Bowl Reunion for keeping alive the history of racing in Georgia and race tracks like Peach Bowl that may be gone, but not forgotten.