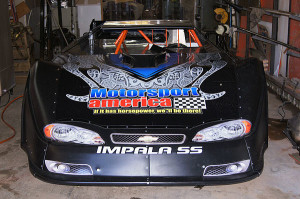 Dirt car racer Greg Hulsey has a new graphic on the nose of his car that Motorsport America  considers the best looking logo we've ever seen.
Hulsey races  at Whitesburg, Phenix City and other local tracks in the area. He will start his season of racing in three weeks.
Be on the lookout for him and that good looking car of his!