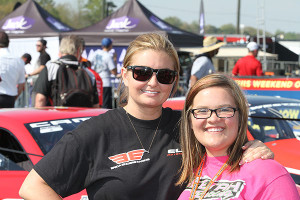 Concord N.C. Z Max Dragway 4 Wide
By David Lancaster
  NHRA Jr. Dragster Driver Maddie Lee a sophomore and Honor student at Landrum High School in S.C. With the sweetest smile and charm all with a southern accent. Lee reminds us of her long time friend and Idol Erica Enders Stevens. Don't be fooled by the beautiful traits she possesses, once the helmet goes on she is one of the most intense competitors in the pits. Known for her fast Reaction Time, Lee has lost more rounds with a .00 Red than she has had with a .50 according to her co-crew chiefs Scott and Teresa Lee. She does all of this while holding down a job, and trying to be a normal teenager and hangout with her friends at the mall.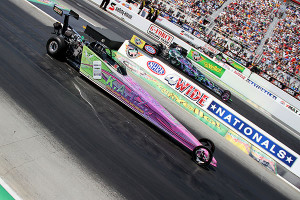 Lee is the pilot of the K.A.T.Z. Dragster for Cheetah Racing. K.A.T.Z. is the Synonym for Kids Against Texting and Driving. When she was ask what the Z stands for Lee replied, it's the glue that combines Cheetah Racing and the KATZ program together. Ms. Lee is always willing to talk about this program and encourage people of all ages against texting and if they will take this pledge to stop, she loves for them to sign her car and what a sight her car is. Ms. Lee is quick to point out that texting distracts drivers of all ages (more so with younger ones) more than even conversing with friends while in the car. This is something she knows all too well due to losing love ones due to texting.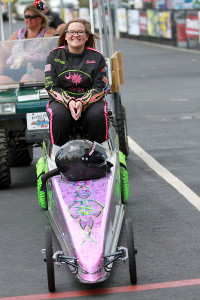 Lee runs a 7.90 index and is the 2013 track champion at the Atlanta Dragway. With this accomplishment, she was invited to run 4 Wide at the Z-Max Dragway. Leading the race by over a half a car Lee broke out of her dial by .002. When ask why she broke out she said she could not see the other lanes. Redemption was sweet the following day when Lee won in front of Thousands in attendance. This is Lee's last year in Jr. Dragster. She aspires to move up into Sportsman and hopefully a full time Ride as a Professional Dragster.
To learn more about Maddie Lee and Cheetah Racing or The K.A.T.Z. program go to www.cheetah-racing.com.