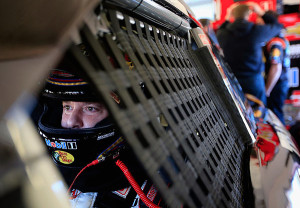 Pardon the cliché but in the case of Tony Stewart (No. 14 Code 3-Mobil 1 Chevrolet) … what a difference a year makes.
On June 2, 2013, Stewart won the FedEx 400 benefiting Autism Speaks at Dover International Speedway.
He hasn't won since.
Of course, after last year's Dover victory, most of 2013 had another, much more important focus – Stewart's well-being. On Aug. 6 of last year he suffered a broken leg in a Sprint Car racing accident, which led to surgeries, extensive rehabilitation – and considerable concern regarding the competitive future of the three-time NASCAR Sprint Cup Series champion who also won the 1997 IndyCar Series championship before coming to NASCAR.
Amid the rehab, Stewart stayed busy managing Stewart-Haas Racing, adding a team and another former champion, Kurt Busch to the organization. And this year, his return to competition has been relatively seamless – with one exception: he has yet to win a race. He comes into Dover 22nd in points, meaning with no victories and an-outside-the-top-16 standing, his chances of making the Chase are narrowing as the season approaches its halfway point.
Dover, then, comes at a fine time. Stewart has three victories overall at the Monster Mile. And in his one IndyCar race there in 1998, he sat on the pole and finished eighth.
"Dover is a track that is kind of a two-phase 'deal,'" Stewart said. "It's easy to get your car too tight in the center [of the corner] trying to get it to drive up off the corner nice, and it seems like if you get it to rotate through the corner, then it's way loose off. Those are the two things that you really battle there. It's the sacrifice of where do you want to be a little bit off to accomplish having a balanced car."
Stewart finished 13th last week in the Coca-Cola 600, illustrating solid staying power for both the man and his machine.
"We're making steady progress," Stewart said. "We're 1,000 percent better than we were a week ago [in the NASCAR Sprint All-Star Race]."
An even further boost could be imminent. After all, the Monster Mile has never seemed all that scary to Stewart.