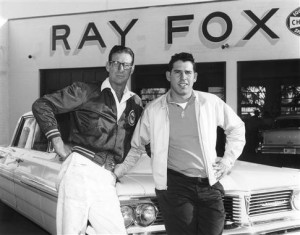 NASCAR Hall of Fame Nominee Passes Away at the Age of 98: 
Born May 28, 1916, Fox made his name in NASCAR as an engine builder, winning Mechanic of the Year in 1956 after the Chrysler 300 cars he built for Carl Kiekhaefer won 22 of the season's first 26 races.  Fox has been nominated for induction into the NASCAR Hall of Fame each of the past three years. 
In 1960, he built the Chevrolet in which NASCAR Hall of Famer Junior Johnson won the Daytona 500. NASCAR Hall of Famer David Pearson won three times that year driving Fox-built Pontiacs.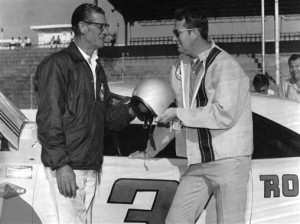 Fox, who served in the U.S. Army during World War II, transitioned to a car owner in 1962. He won 14 races in his NASCAR career, including nine with Johnson and two with NASCAR Hall of Famer Buck Baker. Baker's 1964 Southern 500 win came in a car owned by Fox.  Others who competed in Fox's cars include NASCAR Hall of Famer Cale Yarborough, Fred Lorenzen, Buddy Baker and Charlie Glotzbach.
Fox retired in the early 1970s but in 1990 accepted the role of NASCAR's engine inspector, a position he held until his second retirement at the age of 80 in 1996.
NASCAR issued the following statement, regarding Fox's passing:
"Ray Fox was one of the individuals who helped form the foundation of our sport, with a personality that was every bit as important as his on-track accomplishments.
"His place in our record book is secure, but no one should ever view Ray Fox solely in terms of statistics. A resident of Daytona Beach, Florida, he was a hometown hero of sorts, serving as an ambassador for NASCAR in the community where the sport began. Most importantly, he was a friend to us all.
"Several years ago, he said he could still build a competitive NASCAR Sprint Cup Series engine, if asked. If he had indeed been asked, in all likelihood, he would've delivered.

"Of course, Ray Fox had already delivered, with accomplishments and memories that will forever serve NASCAR well."