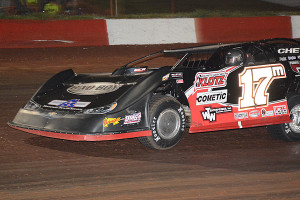 Story & photos by Phillip Prichard, MSA:
Dale McDowell of Chickamauga, GA., charged from his 22nd starting position to win the Dream XX Race presented by Ferris Mowers at Eldora Speedway.  McDowell took the lead from six-time Dream champion Scott Bloomquist on lap 79 and he was never challenged again once he took the lead. McDowell  piloted his #17m Team Dillon Racing/ Warrior/ ECR Racing Engine Super Late Model to victory circle claiming the $100,000 first-place prize.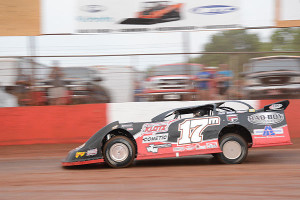 John Blankenship of Williamson, W.VA charged from the 24th starting spot to take the $20,000 second place payoff. Bloomquist settled for third place after leading laps 33-78, 25th-starter Jimmy Owens of Newport, TN, finished fourth and Billy Moyer of Batesville, AR, who started second and led laps 1-16, completed the top five.
McDowell demonstrated a commanding performance in the fast and furious 100-lap race, cracking the top 10 just after the race's first caution flag flew on lap 32 for Ryan Gustin stopping on the inside of turn one. He found himself in a battle for fifth by lap 55 and vaulted up to third on lap 60 when Don O'Neal and Jonathan Davenport tangled and spun between turns three and four while racing for position with McDowell.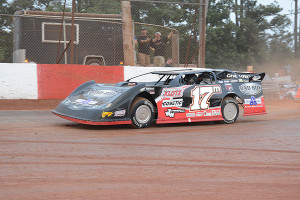 Then, after the race restarted for the final time on the 60th circuit, McDowell took second place from Carrier and chased after Bloomquist. He made his deciding move on lap 79, working the inside lane off turn two to snatch the top spot for good.
McDowell became the sixth driver to win both of Eldora's crown-jewel events – The Dream Race and The World 100, joining Bloomquist, Moyer, Owens, Donnie Moran of Dresden, OH, and Shane Clanton of Zebulon, GA.