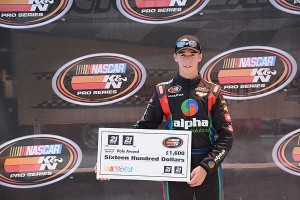 Story & photos by Phillip Prichard, MSA:
Austin Hill of Winston, GA won the Kevin Whitaker Chevrolet 140 NASCAR K&N Pro Series East event at Greenville Pickens Speedway on September 6.  The 20-year-old Hill driving the No. 22 A&D Welding/Don Rich Ford led 57 laps and edged out Cameron Hayley by 1.023 seconds to capture his first victory of 2014.
Hill ranks 7th in the K & N East championship standings after 16 races. He has nine top 10s finishes with six of those being top-five finishes. Prior to the Greenville-Pickens win, he had a season-best second on February 18 at Daytona International Speedway. He earned first career win in September 2013 at Dover International Speedway.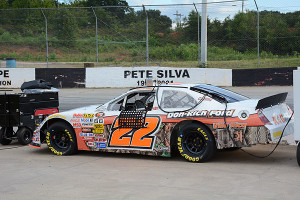 Austin Hill's family-operated Hill Brothers Racing team may not have the budget of some of the other K&N East teams that have, but he put his resources to good work on September 6 by becoming just the third driver of a single-car team to win a K&N East race in 2014. Hill was third at the Lap 70 halfway break. He took second on Lap 80 and powered into the lead on Lap 83.
Ben Rhodes entered the Kevin Whitaker Chevrolet 140 needing to finish at least 13th to clinch the K & N Pro East series Championship. Rhodes captured the pole with a time of 20.742 seconds. He would go a lap down early in the race but he battled back to finish fourth. His efforts resulted in him winning the 2014 K & N Pro East Series Championship. Rhodes had 5 wins, thirteen top ten finishes with eleven of those being top fives's in 2014.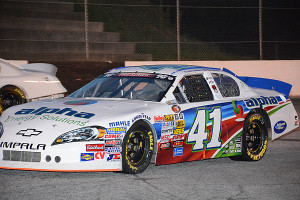 Cameron Hayley finished second, Gray Gaulding finished third, Ben Rhodes fourth, Nick Drake fifth, Brennan Newberry sixth, Brandon Jones seventh, Ryan Gifford eighth, Jesse Little ninth, and Will Burns rounded out the top 10. Kaz Grala 11th, Kenzie Ruston 12th, Bryan Ortiz 13th, Jay Beasley 14th, and Scott Heckert was the last lead lap car in 15th. Mackena Bell was 16th, Trey Hutchens 17th, Sergio Pena 18th, and Sam Hunt 19th. Ronnie Bassett Jr finished 20th after retiring with engine issues after 119 laps. Quin Houff was 21st and Brodie Kostecki finished 22nd due to a suspension issue.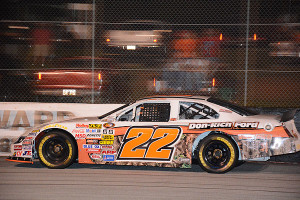 Greenville-Pickens Speedway opened on July 4, 1946 as a dirt track, it was converted to asphalt in 1970. The NASCAR K & N Pro East Series held their inaugural Greenville-Pickens Speedway race on June 6, 2006. The historic ½ mile track hosted 29 NASCAR Sprint Cup races between 1951 and 1971. David Pearson and Ralph Earnhardt are two the famous drivers who are track champions.