*DID YOU KNOW? *… Ford Racing has won three of the first four NASCAR Sprint Cup Series Chase races this season.  That's two behind the manufacturers' all-time single season Chase high of five, which was set in 2005 and 2008.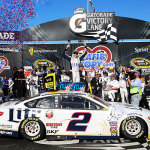 *DID YOU KNOW?* … Team Penske has 10 NASCAR Sprint Cup Series wins this season, five each by drivers Brad Keselowski and Joey Logano.  Both are tied for the most individual wins on the season and looking to become the first Ford driver to lead the series since Carl Edwards won nine events in
2008.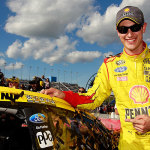 *DID YOU KNOW?* … Ford Racing has won 13 NASCAR Sprint Cup Series races this season, which is the most since winning 16 in 2005.  The highest single-season win total for Ford in the modern era (1972-present) came in 1994 when the Blue Oval registered 20 victories in 31 races.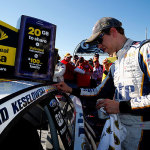 *DID YOU KNOW? *… When Brad Keselowski won last year's Bank of America 500 at Charlotte Motor Speedway it marked the first non-Roush Fenway Racing win for Ford at the track since 1997 when Dale Jarrett won the same event with Robert Yates Racing.
*DID YOU KNOW? *… Speedy Thompson won the first NASCAR Sprint Cup Series fall race at Charlotte Motor Speedway on Oct. 16, 1960 while driving for the Wood Brothers.