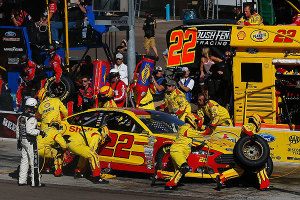 By Phillip Prichard, MSA
In the final race of the Chase Eliminator Round, Kevin Harvick won the Quicken Loans Race for Heroes 500 at Phoenix International Raceway to secure his chance to race for the Sprint Cup championship. Harvick dominated the race, leading for 264 laps including the final 187 laps of the 312 lap event.
Harvick said, " I guess that 's what it feels like to hit a walk off in extra innings".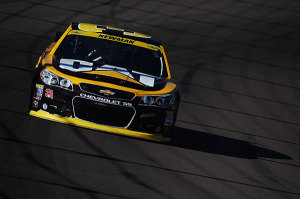 The win was Harvick's third straight win at Phoenix. He accomplished his goal to win the race. Phoenix was his fourth win of the season and his 19th top ten finish of the season.
The move of the race was on the last lap, where Ryan Newman powered by Kyle Larson by making contact with the young driver to gain the 11th position to gain him a spot in the title race. Newman stated that he gave it his all. Newman said he was not proud of bumping Larson but he had to get to the next round.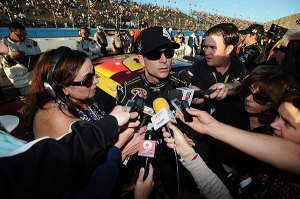 Jeff Gordon, who finished second, has posted 22 top-10 finishes in 32 races at Phoenix International Raceway. It is his 22nd top-10 finish in 2014. His efforts left him 1 point short of advancing to the final round. Gordon stated Harvick was in another zip code all day.
Matt Kensth, Keselowski, and Hamlin were the third – fifth finishers. Logano, Kurt Busch, Dale Earnhardt Jr., Greg Biffle and Marcos Ambrose round out the top ten spots.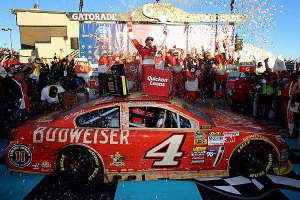 Denny Hamlin, Joey Logano and Ryan Newman, also advanced to clinch a spot into the NASCAR Sprint Cup Series Championship race. Matt Kenseth, Brad Keselowski and Carl Edwards failed to advance.
There were 8 lead changes among 6 drivers. There were a record 12 cautions for 58 yellow flag laps and a 4 minute red flag to clean up the track. The average speed was 99.991 mph.
The Sprint Cup season and the championship comes down to one race – Homestead, which should keep fans on the edge of their seats.