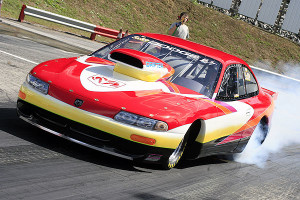 Story & photos by Kevin Thorne:
For decades Wilkes County NC has been known for speed, horsepower and racing and when NASCAR left Wilkes County many thought racing had left the area. They could not have been more wrong because the love for drag racing keeps racing in Wilkes County alive. From the early days of moonshining, the people of Wilkes County love speed and have modified their cars to go faster. Over the years this love gave new birth to meaningful speed racing.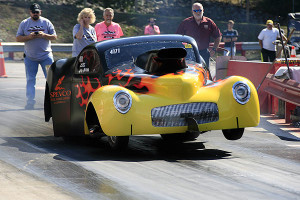 Wilkesboro Dragway has been going strong for decades and 2015 is no exception but does mark another milestone for organized racing. This year, Wilkesboro Dragway will celebrate 60 years of operation and new owners Phil and Pat Halbedel have taken the reins of NC's oldest drag strip with the commitment to keep traditions going while intergrating some of their own traditions."People just don't have that many choices to go out as a family anymore" said Habidale. "We want to change that. Spending time together as a family is important and we want to offer them a safe and affordable option for that," he continues. This is why Phil and Pat Halbedel is commited to keeping the traditions of affordable family and friendly fun in Wilkes County and why it is important to keep Wilkesboro Dragway in the forefront of what it has been known for; family and fun.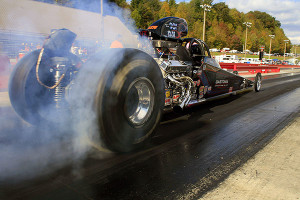 Wilkesboro Dragway is streamlining it's schedule so families and fans can plan outtings at the center of speed in Wilkes County by keeping the fans schedule in mind.
Gate will now open at 12 noon with racing starting at 4pm. From April thru October, along with the "Stars and Cars" of the Wilkesboro Dragway Points Series racers, the fans favorite touring series, the "Classic Gear Jammers" will be racing the first Saturday of every month. The speedsters of the "4.90 Outlaws" and the "CHRA True Street 75's" will be struting their stuff throughout the season as well as many other surprises planned for this years events.
So come out and be part of history in the making as NC's oldest dragway, Wilkesboro Dragway celebrates 60 years of speed!
For more info and complete schedule visit our new website, 
www.wilkesborodragway.com
 ,visit us on Facebook, or simply call (336) 973-RACE (7223)