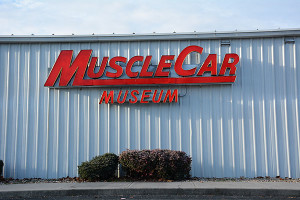 Story & photos by Phillip Prichard, MSA:
In the 1960s & 1970s, most automotive manufacturers released a version of the muscle car. Webster's Dictionary defines a Muscle Car as any American-Made automobile with powerful engines for high performance driving. GTO, SS396, Road Runner, Mustang, Barracuda, Marlin, GTX were household names. The OPEC oil embargo led to price controls and gasoline rationing and the surcharges levied by insurance companies led to the demise of muscle cars in the era.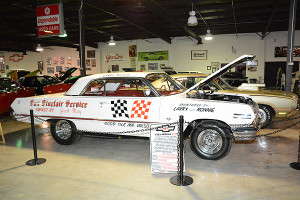 Nationally known "Muscle Car" Expert Floyd Garrett has amassed a collection of 90 Muscle Cars in the museum in Sevierville, Tennessee. Garrett has it possible for car enthusiasts from around the world to step back in time to see some the rarest muscle cars under one roof.
A sampling of the displayed cars are: 1963½ Ford Fastback with a 427 cu in engine; 1970 Pontiac GTO Judge; 1963 Chevrolet Impala with a 409 cu in; 1970 Dodge Challenger R/T from the movie "Vanishing Point"; Camaros, Mustangs, and Firebirds from various years. Also, the museum has over 5000 other collectibles on display, plus a gift shop with various collectibles.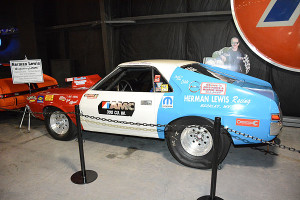 The museum is open 7 days a week except for Thanksgiving and Christmas, opening at 9 am, closing hours vary with the time of the year. Visit www.musclecarmuseum .com for more details.