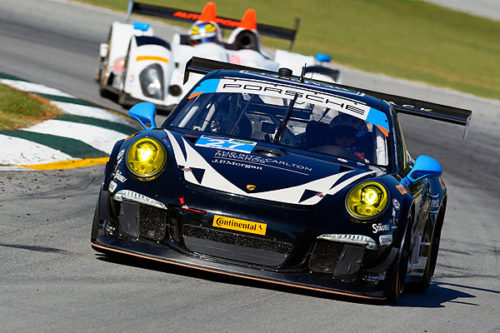 The Petit Le Mans (French for little Le Mans) is a sports car endurance race held annually at Road Atlanta in Braselton, Georgia, USA. It uses the rules established for the 24 hours of Le Mans by the Automobile Club de l'Ouest (ACO), which are slightly modified if necessary, mainly to allow additional cars to compete.
The race was founded by Road Atlanta owner Don Panoz and first run on October 10, 1998 as part of the IMSA season. The 1999 edition was one of the original events of the American Le Mans Series.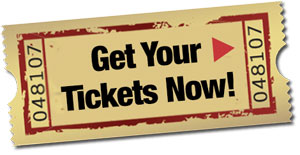 Fan Activities & Entertainment
Key Viewing Areas:
Turn 1 – stand along the fence and watch as the race cars roar by. Turn 4 – Great view looking up the Esses. Spectator Hill – The Esses/Turn 5. Turns 6 and 7 – Get up close to the cars. Turn 10 Complex – Enjoy the terrace seating overlooking Turns 10a&b.
Vendor Village:
Wednesday & Friday, 8a-5p / Thursday & Saturday, 8a-8p: Location: Infield
Exhibits, entertainment and souvenirs are located in this area. You can spend hours participating and shopping so make sure to bring your wish list!
Sports Bar:
Wednesday, 11am-5pm / Thursday, 11am-5pm / Friday, 11am-5pm / Saturday, 10am-7pm. Location: Infield. Live feed, food and beverages. Find this great hang out located in the infield.
Concessions:
See track map for locations. Hours: Wednesday – 10:30am-5pm*, Thursday – 10am-5pm*, Friday – 10am-5pm, Saturday – 10am-8pm
Souvenirs and Programs:
Location: Satellite locations around the track
Pick up your official event souvenirs and/or racing gear.
Playground: Location:
Behind Medical/Media Center on Support Paddock side of track
Open Paddock:
A fan favorite, we allow everyone into the paddock to see your favorite cars and teams any time!
Corvette Corral Parade Laps:
Thursday, 6:45-7:05pm
Thursday Night Practice:
Thursday, 7:30p-9p
Porsche Corral Parade Laps:
Friday, 11:10-11:30am
Petit Pit Stop (Kid's Zone):
Friday, Noon-6p & Saturday, 7a-7p: Location: Spectator Hill
Stop by the kid's zone to have your face painted, play on large inflatables and enjoy snow cones and popcorn!
TUDOR Championship Autograph Session at Team Transporters in Main Paddock:
Friday, 12:30-1:15pm.
Bring your camera and favorite racing memorabilia as you get up close and personal with all the TUDOR Championship drivers!
Austin Hatcher Foundation Auction at TBD Team Transporter in Main Paddock:
Friday, 1:00-1:30pm.
All proceeds benefit the Austin Hatcher Foundation for Pediatric Cancer.
Ford & Audi Corral Parade Laps:
Friday, 3:05-3:25pm
Grid Walk:
Saturday before start of race. Location: Front Straight.
Make your way down to the start line, all fans will be permitted to stand on the grid with all of the cars, drivers and crews before the drop of the green flag!
For Race Information and Updates:
Download our free mobile phone app for a GPS map of Road Atlanta and race updates or tune in to 97.9FM!