Above photo: Austin Greer
Story & Photos: Kevin Thorne
When Scotty Johnson shows up at Wilkesboro Dragway, chances are, he wins.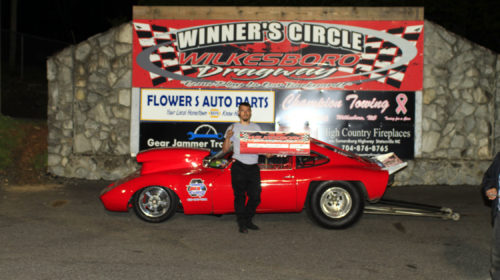 Saturday night May 13th was no exception. Johnson and his Opel GT bested all comers in the Top ET division including the Chevy Roadster of runner up Frank Aldridge.
Current Modified ET, points leader Austin Greer and his bad Chevy S-10 defeated former WD Modified ET champion Dennis Coffey driving his classic Mavrick.
This was Greers second victory of the 2017 season.
In Street Eliminator, 2nd generation racer Hayden Brewer took his second win of the season defeating John Taylor in the finals.
Jr. Dragster saw Nick Ravis take the win over teammate Allyssa Bickford.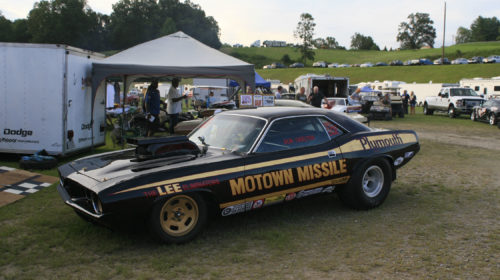 This week at NC's oldest dragstrip, we celebrate one of the most popular divisions in drag racing, with the 2nd annual Don Carlton Memorial Race featuring the US Nationals of Nostalgia Pro Stocks.
Some of the biggest names and most famous cars in the history of Pro Stock racing will be on hand for the fans to witness and reminess of the days gone by.
Cars such as the Orndorff/Eckman Camaro, Grumpy's Toy Monza, Dave Shafer Mustang II,Terry Adams Trans Am and many more. Drivers such as Harold Denton, Bill Orndorf, Jerry Eckman, Lou Tabilio as well as many others will be greeting fans, signing autographs, and telling those famous stories fans love to hear!
Everything will get started Thursday night with the ever popular Test N Tune night. For only $10 you can watch or race your friends or even line up against the pros! Gates will open at 530pm.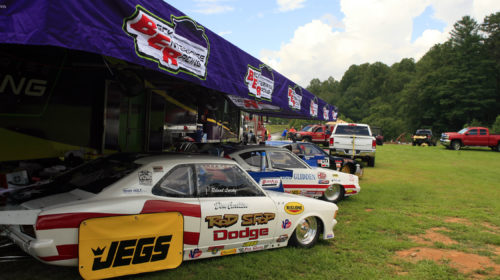 Then Saturday, gates will open at 8am for the 2nd annual Don Carlton Memorial Race featuring The US Nationals of Pro Stocks along with the 4.90 Outlaws and the stars and full bracket racing program.
If you are a drag racing fan, this is your weekend! Make your plans now to come out and play in Phil and Pat's backyard, Wilkesboro Dragway!
For more info on this and other exciting events at Wilkesboro Dragway, visit www.wilkesborodragway.com, call (336) 973-RACE (7223) or visit us on Facebook!