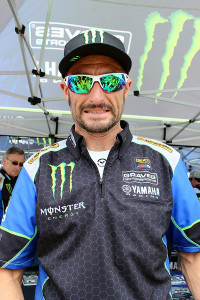 The three-day Triumph SuperBike Classic at Barber Motorsports Park drew an official attendance of 35,353, according to ZOOM Motorsports.
The attendance makes the 2013 Classic the second highest attended motorcycle event at Barber. The crowd in 2012–37,419–was the highest on record.
The SuperBike Classic started Friday evening and ended today with the premiere race, the National Guard SuperBike Race, at 3:00 P.M. The weekend included seven races, fan events and more than 110 riders in the different events.
The SuperBike Classic is part of the AMA Pro Road Racing schedule, consisting of 12 rounds of competition on the country's finest race courses. AMA Pro Road Racing is recognized as of the most competitive road racing organizations in the world.
Josh Hayes continues to flex his muscles as he dominates the races on the National Guard SuperBike circuit.
"I think we can get to a good place pretty quickly," Hayes said after the race, alluding to his team's slow start to the season and his newfound dominance.
His four-race winning streak comes after starting the season with 17th and 15th place finishes at Daytona.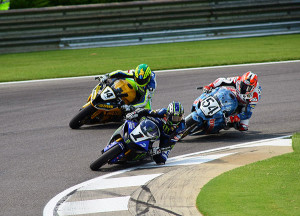 Now in second place and just ten points out of first in the AMA Pro National Guard SuperBike standings, Hayes is on a hot streak and rising fast.
"It's a big testament to my team and the hard work we've put in," Hayes said.
"I went about as hard as I could go today," Hayes said. "Doing it after a hard day of racing yesterday was especially challenging."
Hayden said it was a "hard, hot race" that has prepared him for the rest of the season to come.
"It's what you expect," the second-place finisher said. "This was the best weekend we've had overall. We challenged Josh both races, and that's what we have to do to win one. Eventually, hopefully, we'll pull one off."
– By Cheryl Wray | al.com