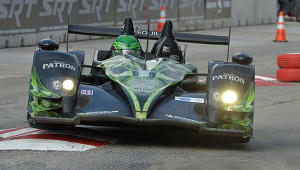 The 52nd anniversary Rolex 24 At Daytona will be the first race for TUDOR United SportsCar Championship, the newly unified organization between the GRAND-AM Rolex Sports Car Series and the American Le Mans Series presented by Tequila Patrón. Celebrate the start of a new era, as America's two major sports car racing leagues unify for their history-making first race.
The Rolex 24 At Daytona is annually anticipated as the first major event on the North American motorsports calendar – and the beginning of a new season in sports car racing.
The 2014 event takes on additional importance as the opening of a new era in the sport. The GRAND-AM Rolex Sports Car Series and American Le Mans Series presented by Tequila Patrón have come together as one organization under IMSA sanction with the debut of the TUDOR United SportsCar Championship.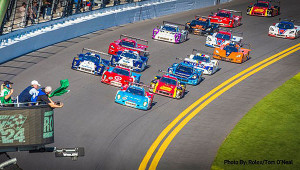 The Rolex 24 begins the quest for the first TUDOR Championship title, and also kicks off the North American Endurance Championship, which now includes the Mobil 1 Twelve Hours of Sebring fueled by Fresh From Florida and Petit Le Mans powered by Mazda at Road Atlanta in addition to the Sahlen's Six Hours of The Glen as North American sports car racing is unified for the first time since 1997.
The season opener traditionally attracts the best drivers from various disciplines of the sport – including the NASCAR Sprint Cup Series, IndyCar and international sports car competition. This year will be no exception, with stars of all forms of the sport looking to be part of this history-making weekend.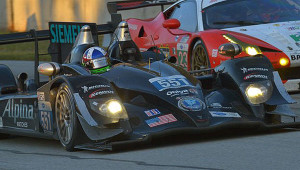 The TUDOR Championship will have four classes of competition.
The lead Prototype category pairs the Daytona Prototype from the Rolex Series with the P2 from the ALMS, bringing together the best from both divisions. Also competing is the revolutionary DeltaWing coupe, which will be racing at Daytona for the first time.
Making its Daytona debut is the ALMS' Prototype Challenge presented by Continental Tire (PC), virtually unchanged from 2013.
The ALMS GT division – recognized as the best GT competition in the world – continues as the GTLM (GT Le Mans) class. The Rolex Series GT continues as GTD (GT Daytona), also including the former ALMS' GTC class.
The weekend also includes the IMSA Continental Tire SportsCar Challenge, with the series returning to the same sanction as its debut in 1985 as the IMSA Firestone Firehawk Endurance Championship.
Broadcast
• 1/26, 3:00 PM ET, SPEED(LIVE)
• 1/27, 9:00 AM ET, SPEED(LIVE)
Links:
• GRAND-AM Road Racing
http://www.grand-am.com
• IMSA/TUDOR United SportsCar Championship
http://www.imsa.com